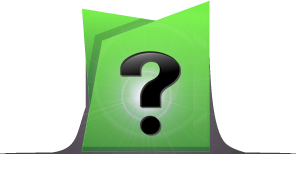 Frequently Asked Questions
English
I would like to become a member. How can I do this?
If you would like to become a member now, you can:
1) Download the form (click here)
and mail the completed form along with a cheque made payable to:
Associazione Culturale l'Altra Italia
1293 St. Clair Avenue West
Toronto M6E 1B8
2) click here for the on-line payment
3) Call us at 416.893.3966
Your membership fees are non–refundable and non-transferable.
*All memberships are valid for a one-year term from the date of registration.
Does the $180+hst membership cover all individual event costs?
Your membership fee includes free admission to the cocktail parties and screenings at all the events of "L'Altra Italia Movie Series" This includes: 8 movies with reception and 2 movies for the "Cinema Under the Stars" screenings.
As a member, you will also be entitled to attend other L'Altra Italia's events (theatre show, concert, dinners, etc.) at a member's only discounted rate.
Do you have to be a member to see movies at the Tiff Bell Lightbox?
Yes, you must be a member of L'Altra Italia or a member must bring you as a guest. However, if you are not ready to commit to a year membership, you can purchase a one-month trial membership. There are two options:
1) Trial Membership pass for $15.00 – (receptions not included)
2) Trial Membership pass for $40.00 – allows entry to the reception and movie
So you may view the film by purchasing the Trial Membership Pass at Maison Mercer (15 Mercer St.) the night of the screening between 7:00 and 8:30 p.m.
I'm a member of the Italian Cultural Institute, and I would like to know how much it costs to purchase movie tickets?
If you are a member of the Italian Cultural Institute, you can attend the screenings for free (the cocktail is not included).
Please bring with you the Italian cultural Institute membership card.
I'm a student. Does the student membership include free admission to cocktail parties prior to the movie screenings?
Unfortunately, it doesn't.
You will need to become a regular member in order to attend cocktail parties.
Can you explain to me ?
There are two guest passes included in your annual membership.
During the year each member may bring two guests to L'Altra Italia's events; however, the two guest passes CANNOT be used by a person that already attended one of our events in the past. The objective of the "guest pass" is to promote our association to people that are not aware of it.
We did not receive guest passes with our membership cards. Do we need them in advance for our guests that night?
There are two guest passes included in your annual fee and they are registered in your membership card.
After you RSVP for your friends, we will keep a record of your guest's first and last name in our database.
What will be served at the cocktail party?
The cocktail party consists of a buffet reception and a glass of wine. Different Italian restaurants prepare the buffet each month.
I don't speak Italian. Are the films subtitled or dubbed?
All non-English films will be subtitled.
Italiano
Vorrei diventare socio, come posso procedere?
Ci sono differenti modalità per diventare un nostro socio, scegli quella che più fa al caso tuo:
1) Scarica il modulo (clicca qui)
e spedisci il modulo compilato insieme al pagamento (con assegno) intestato a
Associazione Culturale l'Altra Italia
1293 St. Clair Avenue West
Toronto M6E 1B8
2) clicca qui per il procedimento online
3) chiamaci al 416.893.3966
La tessera socio non è trasferibile ne rimborsabile
*La tessera ha una validità di 12 mesi dal momento dell'iscrizione
La tessera socio copre il costo di ogni singolo evento?
La carta soci include il libero accesso ai ricevimenti  e alle proiezioni di tutti gli eventi di "Al Cinema con L'Altra Italia": 8 film + 2 film per il "Cinema sotto le Stelle".
Diventare un socio ti da inoltre la possibilita' di partecipare agli eventi "A tavola con L'Altra Italia" e a tutte le altre nostre iniziative con uno sconto riservato eclusivamente ai nostri soci.
Devo essere un socio per poter assistere alla proiezione dei film e al riceviemento?
Se non sei un socio puoi acquistare un Trial Membership Pass al prezzo di $15 (no ricevimento).
Questo puo' essere acquistato il giorno stesso dell'evento presso il Maison Mercer (15 Mercer St) tra le 7:00 e le 8:30 pm.
Se si e' interessati ad assistere al riceviemento e alla proiezione, il costo e' di $ 40
Non parlo italiano. I film sono sottotitolati o doppiati?
Tutti i film non in lingua inglese saranno sottotitolati.
Sono un socio dell'Istituto Italiano di Cultura, posso accedere gratuitamente anche al riceviemento?
Sfortunatamente no, l'essere socio dell'Istituto Italiano di Cultura ti da la possibilità di accedere gratuitamente alla proiezione dei film. La partecipazione al riceviemento ha un costo di $40.
Come funziona con i due pass ospiti gratuiti che ho a disposizione grazie alla mia carta socio?
La tua carta socio prevede la possibilita' di portare gratuitamente due ospiti durante gli eventi del L'Altra Italia. Ti chiediamo semplicemente di provvedere alla loro RSVP indicandoci nome, cognome ed e-mail dei tuoi ospiti. Se i tuoi ospiti decidono di diventare soci entro una settimana dall'evento al quale hanno assistito ti riconsegneremo i tuoi pass ospiti gratuiti.
RICORDA!
I due ingressi omaggio non possono essere utilizzati per coloro che hanno gia' precedentemente partecipato ad uno dei nostri eventi.
Se questI desiderano assistere nuovamente ai nostri eventi hanno due possibilita: diventare soci dell'associazione o acquistare il singolo ingresso $40 (per ricevimento + film) $15 per il Trial Membership Pass (no ricevimento)
Questo perche' il significato dei guest pass e' semplicemente quello promuovere l'associazione!
Cosa verra' servito al ricevimento?
Il ricevimento consiste in un buffet preparato dai migliori ristoranti italiani di Toronto.
Un bicchiere di vino italiano e' incluso nel buffet.