In occasione del 150mo anniversario della nascita del grande compositore italiano, Giacomo Puccini (1858-1924) l'Istituto Italiano di Cultura e L'Associazione Altra Italia presentano la proiezione di una produzione RAI Fiction (RAI – Radio Televisione Italiana) intitolata PUCCINI del regista Giorgio Capitani.
Il film, una serie televisiva composta da due episodi e prodotta dalla Compagnia Leone Cinematografica fondata da Francesco e Federico Scardamaglia e Rai Fiction, ripercorre i capitoli piú significativi del grande musicista toscano: dagli anni bohemienne del periodo di studio al conservatorio di Milano fino ad arrivare ai suoi primi successi nazionali, alla fama internazionale e, infine, alla sua scomparsa.
Visto che l'evento è aggiuntivo agli otto film in programma, non è previsto il rinfresco
Vi preghiamo di confermarci la vostra presenza via e-mail
RSVP: laltraitalia@mac.com
Ammessi alla proiezione studenti e professori dell'Istituto Italiano di Cultura di Toronto.
Ammessi alla proiezioni gli studenti dell'Università di York in possesso di tessera.
Please note that the viewing of the film is exclusive only to l'Altra Italia members.
Students and professors from the Italian Institute of Culture have free entry to the screening of the movie 
Sottotitoli / Subtitles
Inglese – English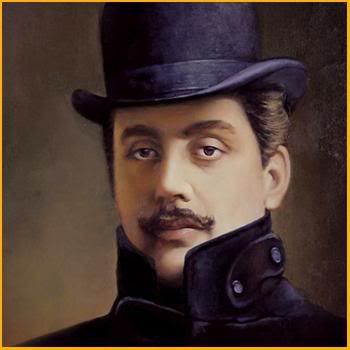 On the occasion of the150th anniversary of the great Italian opera composer, Giacomo Puccini (1858-1924) the Istituto Italiano di Cultura with L'Altra Italia Association, presents the screening of a RAI production, PUCCINI.
The Movie, a mini series for television depicts the most significant chapters in the life of the great Tuscan musician: from the Bohemian to his death. Puccini is invited in the Austrian capital to attend a concert in his honor. In spite of his worldwide fame, Puccini is dissatisfied with his score for Turandot. This creative impasse is aggravated by the anxiety caused by a throat condition doctors are unable to cure.
In this challenging moment of his life, Puccini meets a young journalist who, with her unrelenting questioning, directs him towards the original sources of his vocation.