Director: Leonardo di Costanzo
Cast: Francesca Riso, Alessio Gallo, Carmine Paternoster, Salvatore Ruocco, Antonio Buil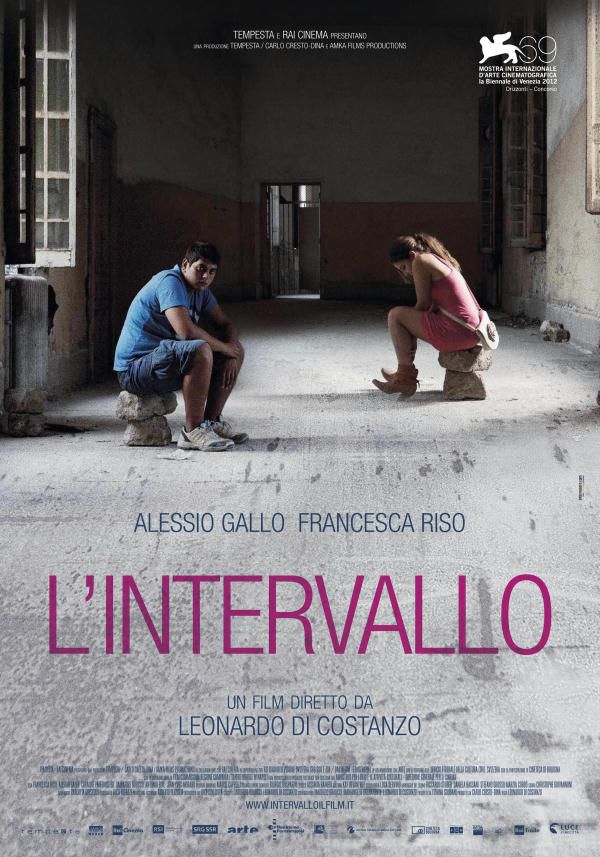 Country: Italy
Genre: Drama
Duration: 90 min.
Production: Tempesta Film

May 9, Vaughan*
- 6:30 pm Reception
- 8:00 pm Screening
Colossus Vaughan
3555 Highway 7 West
RSVP Vaughan
May 10, Toronto*
- 7:00 pm Reception
Maison Mercer
15 Mercer Street
- 9:00 pm Screening
Tiff Bell Lightbox
350 King Street West
RSVP Toronto
Non members
$ 40 Reception and Movie
$ 15 Trial Membership Pass (no reception)
Language: Italian
Subtitles: English
*For the season 2012/2013 all members must choose only ONE location where they will attend screenings and receptions, either in Toronto or in Vaughan.
If you want to attend the event in Vaughan and you have a Toronto membership card or if you want to attend the event in Toronto and have the Vaughan membership card, you have two options:
- Exchange your membership card and continue to attend all the events in the new venue
- Pay 20$ (reception+movie) directly the night of the event at our front desk
Plot
Naples: A girl and a boy trapped in a huge abandoned building. Veronica has snubbed the Camorra boss in her neighbourhood.
Salvatore, has nothing to do with the Camorra, but they have forced him to play the guard. As the hours go by, Veronica gradually leaves her initial hostility towards Salvatore behind.
The relationship between the two changes but are choked by fear as Veronica's punishment could arrive at any minute and it's sure to be terrible.
At the end of the day, the camorristi who turn up are different from the ones they expected they're even more violent and ruthless.
Trama
Due ragazzi rinchiusi in un edificio abbandonato di un quartiere popolare. L'uno deve sorvegliare l'altra.
Lei è la prigioniera, lui è obbligato a fare da carceriere. Malgrado la giovane età, Veronica si comporta da donna matura, Salvatore da ometto che deve badare al lavoro e alla tranquillità. Così, di fronte alla reclusione, i due hanno reazioni diverse: Veronica scalpita e si ribella; Salvatore è più remissivo e accomodante. Sono entrambe vittime ma è come se ognuno desse la colpa all'altro della propria reclusione. Col passare delle ore, però, l'ostilità si trasforma in intimità fatta di scoperte e di confessioni. Tra le mura di quel luogo isolato e spaventoso Veronica e Salvatore trovano il modo di riaccendere i sogni di un'adolescenza messa troppo in fretta da parte. I due ragazzi vivono così un improvviso intervallo dalle loro esistenze precocemente adulte, tentati alla fine di trasformare quella fuga fantastica in una vera evasione prima che la banda venga a presentare a Veronica il proprio verdetto.